Toilet Flange That Fits Inside 3 Inch Pipe (Best Solution)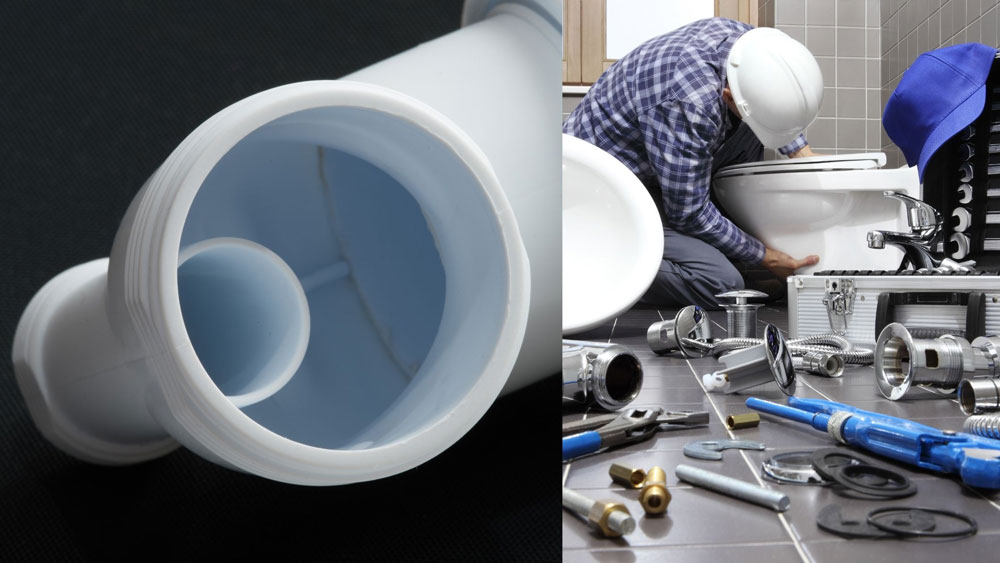 The toilet flange can also be referred to as closet flange, and it is a crucial component of the drainage system. If the plumber or you could not install it correctly, you could face a variety of issues. A few issues could cause health problems. In this case, you require the correct toilet flange in relation to the pipe that connects to it.
If you are planning to put the toilet flange into a 3 inch pipe, you must purchase an 3-inch toilet flange. There's also a toilet flanges that be used outside of the pipe of 3 inches.
Sometimes there is a problem with water that doesn't stay inside the bowl of your toilet due to a toilet bowl cracks, obstructions or the toilet flange not fitting in the right way.
The majority of domestic drainage systems, today we use PVC plastic pipe or pipe. Sometimes, this outlet pipe can be described as PVC pipe or Schedule 40 PVC pipe, or schedule 40 DWV pipe. There is one distinct.
READ MORE: Best Most Comfortable Cheapest Toilet Paper Of 2021
Size of flange you need for 3 inch pipe
First of all, you have to decide that how to fit the toilet flange inside of 3 inch pipe or outside of 3 inch pipe. The standard toilet flange diameter is 4 inches but 3 inch toilet flange is also available.
For 3 inch schedule 40 DWV pipe you can normally buy a 3 inch diameter toilet flange that easily fits inside the pipe.
4×3 toilet flange also fits the 3" pipe. The 4×3 toilet flange has two diameters. 4 inch diameter for the upper part which is connected to the toilet underneath and 3 inch for the lower part which is connected to the outlet pipe.
The problem with the 3 inch toilet flange is the inside diameter of the outlet pipe decreases as a result the probability of clogging will increase. The capacity of the 3 inch outlet pipe is half compared to the 4 inch pipe.
You can fit a toilet flange outside of the outlet pipe but at this time you have to be careful. Because when you fit the toilet flange outside the pipe then there is a probability to be a leak. By this leak, sewerage gas comes out and makes your bathroom odor. This gas contains some harmful elements that can harm our bodies.
So when the toilet flange is fitted outside of the pipe then use glue so that it can fit properly and no leak remains.
Read more: 7 ways to fix toilet leaking from tank water supply.
Different sizes of toilet flanges
Yeah, there are different sizes of toilet flanges available. For example 3", 4×3 inch, 4" & 3", and odd size.
3 inch toilet flange
The diameter of the toilet flange sleeve is 3" so it can easily slide inside the outlet pipe. The 3 inch toilet flange's upper and lower part diameter is the same. Some flanges(Upper & Lower) are made of metal. Metal toilet flange can get rusted. To avoid this problem PVC Toilet Flange is my suggestion.
4×3 inch toilet flange
Flange has two parts one is the upper part which joins to the toilet and the lower part connects to the pipe. Diameter of the lower part of the toilet flange is 3 inch and the upper part is 4 inch. Since the lower part diameter is 3 inch so it can easily adjust with the 3 inch outlet pipe.
4 inch & 3 inch toilet flange
This type of toilet flange fits almost all of the drain pipe so you can call it a universal toilet flange. If the sewerage pipe is schedule 4" DWV then flange slide inside the outlet pipe or if the sewerage pipe is schedule 3" DWV then toilet flange slide outside the outer pipe.
Odd size toilet flange
There is some toilet flange which size doesn't match with any regular toilet flange. For example, there is an ABS toilet flange that the lower part diameter is 3.5 inch and the upper part diameter is 7 inch which doesn't match with normal 3" or 4" & 3".
These answers will help you to avoid Mistakes!
Check Out Best Outdoor Shower Tent To Protect Your Privacy.
Is there a toilet flange that fits inside 3 pipe?
Here 3 pipe means an outlet pipe with 3" diameter. Yeah, there are tons of toilet flange that fits inside 3 inch pipe. But when you fit a toilet flange inside 3 inch pipe then the diameter becomes smaller. 3 inch outlet pipe isn't suitable for multiple toilets because it can carry out less and there also a possibility to get clogged.
Worked Great!
The length of flange sleeve is long and the outside of the sleeve wrapped by rubber. So it doesn't need any Glue.
Check Review On Amazon
How far should a toilet flange be away from the wall?
The standard distance between the toilet flange center and the wall is 12 inch. But there is another two distance are 10 inch and 14 inch. If you want to know how to measure the distance then you have to know about how to measure toilet rough-in.
What is toilet flange is too high?
If the toilet is too high then there some problems raise. Toilet can wobble against the floor. When the toilet is wobbling then you can't use the toilet comfortably. And also it can be the cause of cracks in the floor tile and leaks. To get rid of these problems you can use shim. There are plastic shim, wooden shim, and metal shim. To stop the toilet from rocking against the floor you can use plastic shim because it doesn't rust.
If you aren't satisfied with the above solution then you can replace the toilet flange. Replace the toilet flange is the best solution and permanent.