Water not staying in toilet bowl (2 Simple Solutions)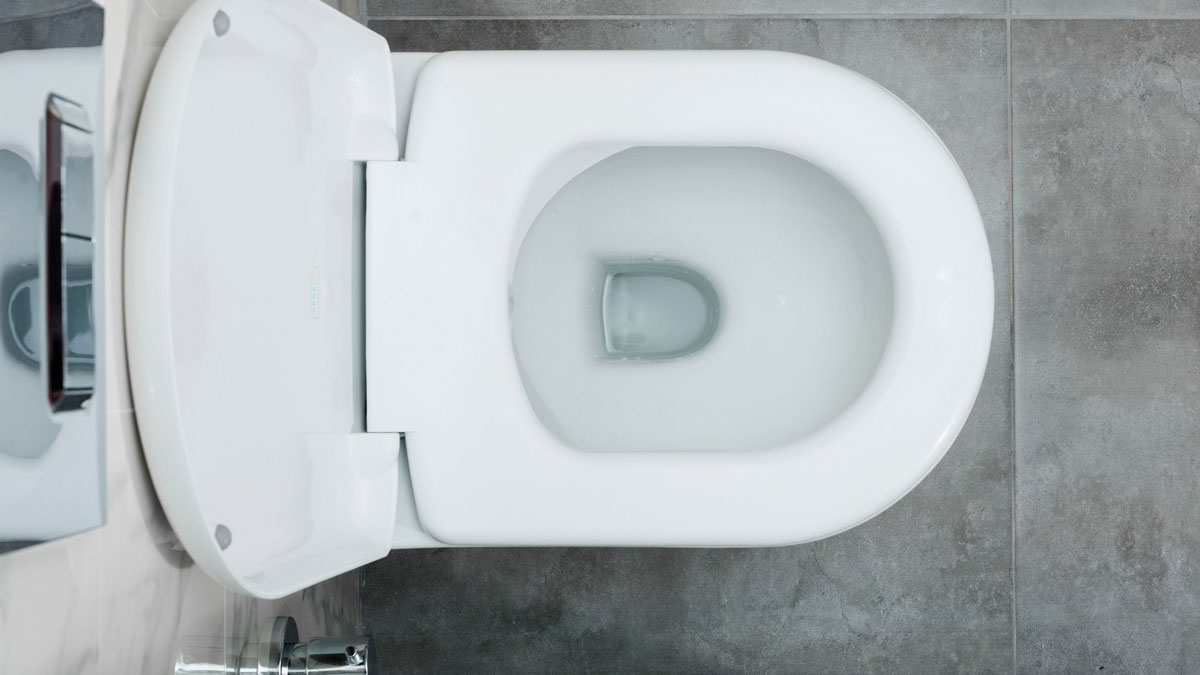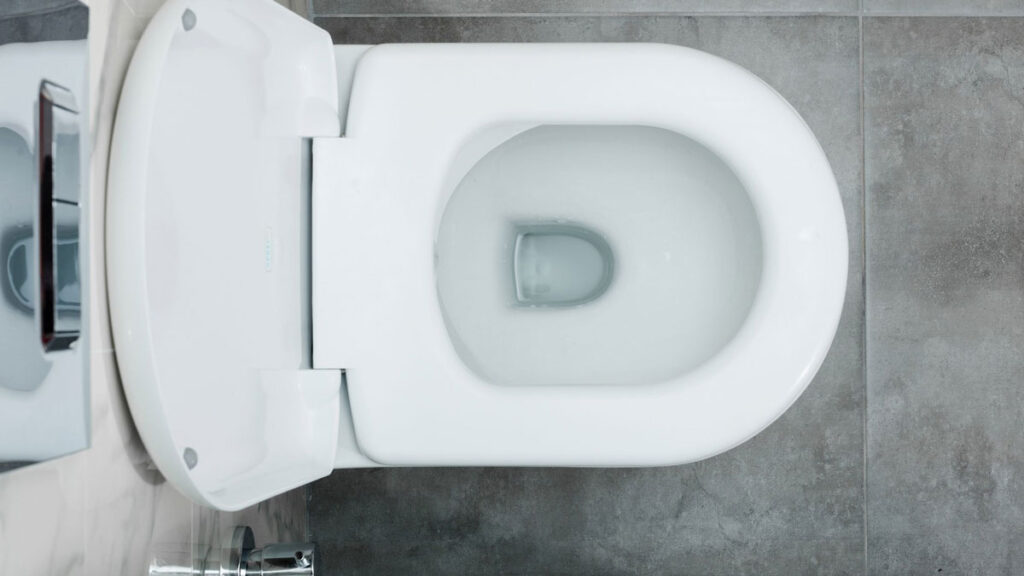 When water draining out of toilet bowl then it is hard to flush. Insufficient water isn't capable to flush the toilet flush perfectly. There are various reasons for water not staying in toilet bowl.
A partial clog or full clog in the vent and crack in the bowl are the main reasons for this toilet bowl won't hold water.
Besides the water level of the tank, rim jet, and siphon jet they are also responsible for the water level of the toilet bowl.
There are two solution I have found. Read below to sense how to understand the problem. Then you can fix it in a less expensive way.
Gather More Info About Best Outdoor Shower Tent To Protect Your Privacy.
How do you tell if you have a cracked toilet bowl?
First, when the toilet has cracked then the user needs to find out it. This crack is also known as a hairline crack. If the crack is visible then you are fortunate. When the toilet gets cracked then you see a line which is like hair on the toilet bowl porcelain.
Some cracks are visible from the outside or inside. But when you aren't fortunate then you have to observe or follow some tricks. For this after flush then waits for 2 or 3 minutes and during this period don't use other drain fixtures like sink, tub, shower, etc. After 2 or 3 minutes later if the toilet bowl drains completely or partially that means there is a hairline crack.
There is another trick to find out the toilet trap cracked for this you need to lift the toilet. To reduce the toilet weight you can remove the toilet seat and tank. Now sit the bowl on a big pot so that the toilet underneath has free space and pour the toilet bowl. Exceed water go away by normal process.
Now sit it and notice is there any water dripping sound come or not. If there is any water dripping sound comes then there is a cracked in the trap.
Fixing the cracked toilet bowl
The toilet bowl cracked always reduces the water level of the bowl. So if you want to raise the water level in the toilet bowl you need to fix it.
Usually, hairline cracks don't require replacing the toilet bowl. You can fix it just using plumbing epoxy. For this you need plumbing epoxy, putting knife. Now put the epoxy on the cracked area then use the putting knife and lets dry it.
But if the cracked is bigger then you need to replace the toilet bowl. If you have a One Piece toilet then you have to replace the whole toilet. Knowing the rough-in toilet is mandatory when you choose a toilet.
Or if you have a Two-Piece toilet then you don't need to replace the whole toilet just replace the toilet bowl.
Best Toilet Bowls 2022
Best toilet bowls for the round or elongate two-piece toilet are KOHLER K-4303-0 Wellworth & Niagara N7716 Stealth.
Kohler is one of the top-ranked toilet brand. Their KOHLER K-4303-0 Wellworth is a round toilet bowl. It consumes less water only 1.6 GPF. It has three holes for the toilet tank bolt and the toilet rough-in is 12 inch.
Pros
Consume less water.
Product weight is less
Available in white and black color
Cons
Not chair height
It has a pressure assist flush feature with ADA-compliant certification. The height is 17" which comfortable chair height. The toilet rough-in is 12 which is standard and the trap way is fully glazed.
Pros
Consume 0.8 GPF
ADA Compliant
Large water area in the bowl
Cons
Toilet seat not included
Enrich your knowledge about toilet
What is a hairline crack?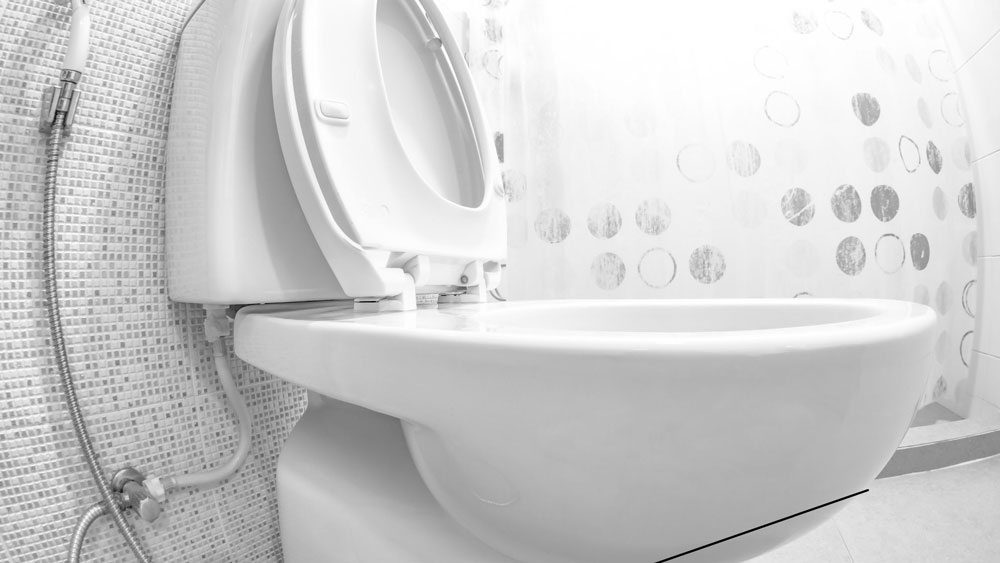 Hairline is also known as a stress fracture. When the crack width is very small but the length is long then it is called a hairline crack. Sometimes the hairline crack isn't neglectable especially when it is visible on the toilet bowl. For this water drains from the toilet bowl after flushing and the toilet does not hold water in the bowl.
READ MORE: Best Most Comfortable Cheapest Toilet Paper Of 2022
What causes hairline cracks in toilet bowl?
Hairline cracks improve in the toilet bowl for some reason. For example, temperature, suddenly hot water pour into the bowl then it can develop a crack.
Toilet age is also responsible build a crack in the toilet bowl. If the toilet is old enough then it runs to ruin itself which starts with crack.
DIY project, when the owner repair and replace the toilet flange then toilet need lifts and during this time toilet bowl can be hit or don't place properly. Besides, when installing a toilet then if it doesn't balance properly.
Discover About Toilet Flange That Fits Inside 3 Inch Pipe.
How do you choose a toilet bowl?
Before you head to the store for buying a new toilet bowl you have to have some knowledge about toilet bowls. For example, toilet shape, size, height, etc. You can measure your current toilet bowl size and height by tape measure. And the toilet bowl is round then you need around the toilet bowl or a toilet bowl is elongated then you need an elongated toilet bowl otherwise your current seat doesn't match with your new toilet bowl.
Toilet bowl won't hold water due to clog
Generally, when the toilet gets clogged the toilet is flooded and debris spreads the whole bathroom and smells bad. But I'm sure you are surprised seeing the title Toilet Bowl Won't Hold water Due To Clog.
Yeah, it is true that water not staying in the toilet bowl when partial or full clog happened in the vent pipe.
The big question is that Why does my toilet bowl empty itself. Above one reason and solution is described. Now know another one.
At first check your toilet bowl water level. If the water level is low then flush or the water level is normal then don't need to flush the toilet. Now wait for few minutes and observe that the toilet drains itself or not.
During the observation don't use any other bathroom, kitchen fixtures where a drainage system is used. After observing few minutes if there is no change in the toilet bowl water level that means the problem isn't because of the toilet bowl.
If there is no change in bowl water level then now use any drainage fixture like tub, sink. After using now check the toilet bowl water level. If there is any change, now it is pretty sure that the problem with the vent pipe.
If you can't solve this problem by replacing the toilet bowl.
Because our home drainage system pipes are connected to each other and modern toilet has trap way system which is design on vacuum technology. So, when the vent pipe is clogged then toilet bowl water sucks out when you use other bathroom fixtures.
By the vent pipe, sewer gas comes out. The sewer some elements which harmful for the body they also smell bad.
How to clear a clogged plumbing vent pipe?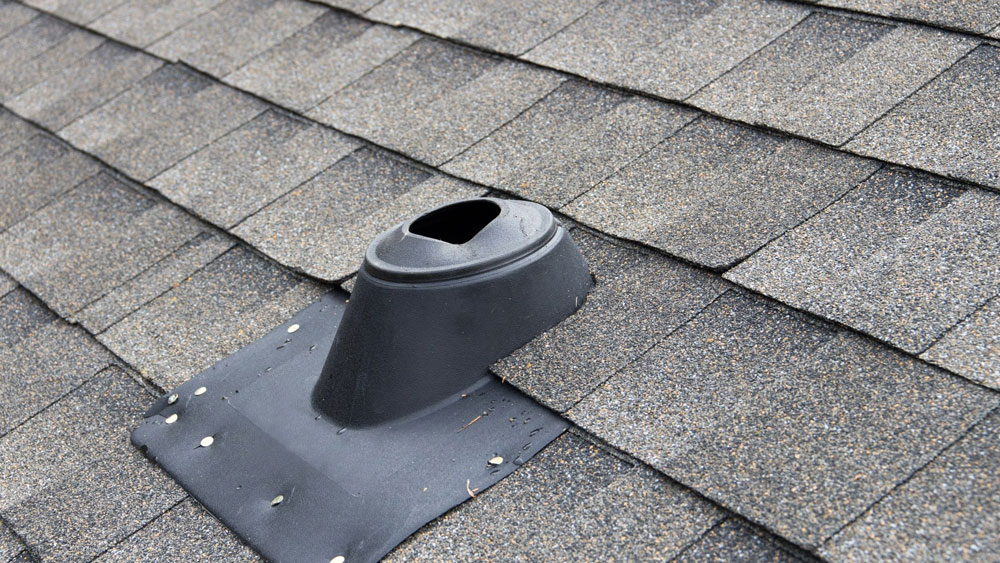 So don't worry it is a solvable problem. To solve it you have to remove the object from the pipe which creates the obstruction.
Most of the time birds make a nest in the vent and that creates an obstruction. Now you have to be a little bit cruel and remove the nest with your hand just wear gloves. If the object is in the deep your hand doesn't reach then you can use Flexzilla hose. It is flexible, leak-free, easy to coil and it is lightweight so easy to move. Using hose spread water forcefully and remove the debris.
You can also use a snake to pull out the debris. Now use a flashlight and check if there any objects are left.
If you don't want to face this problem then you can invest in Vent cover so that you don't have to be cruel again.
READ MORE: 7 Ways To Fix Toilet Leaking From Tank Water Supply