These are the 5 Best Tankless Toilet Reviews of 2022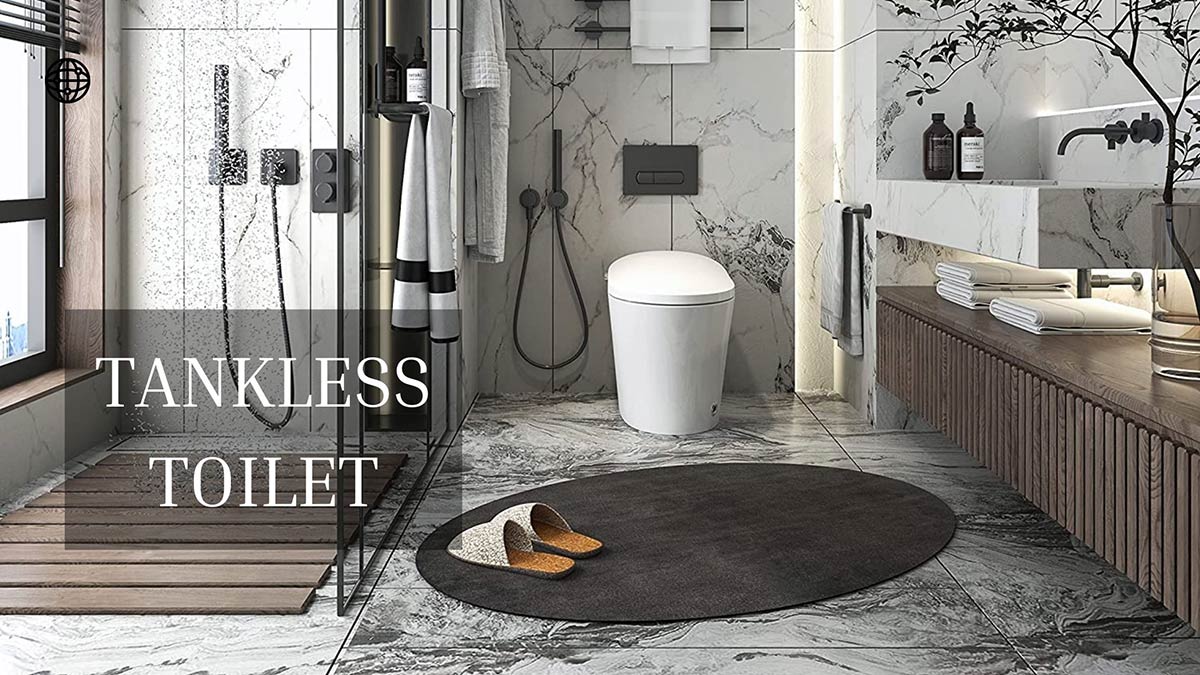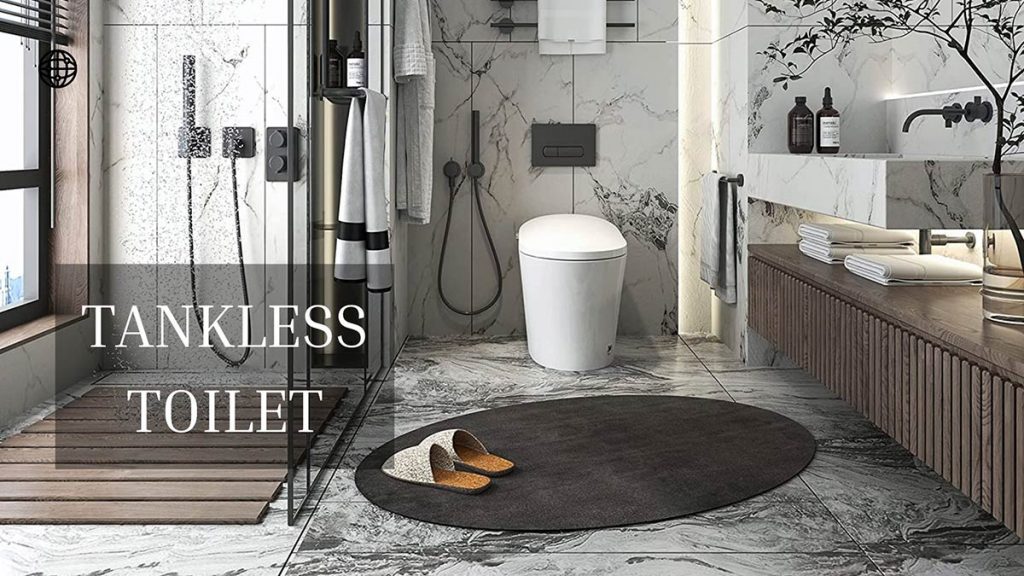 Are you looking for a toilet that doesn't require any water? If so, then you should definitely consider a tankless toilet! These toilets use a small tank that stores waste until it is flushed down the drain, and they are becoming increasingly popular because they are environmentally friendly and easier to use than traditional toilets. Not only are these toilets much simpler to use, but they also save you time and energy. Here are five of the best tankless toilets of 2022
These are the 5 Best Tankless Toilet Reviews
What you should consider before buying Tankless Toilet
By parts, there are two types of toilet a. One-piece and b. Two-piece toilet. If the toilet tank and toilet bowl are separated then it is called two-piece toilet and if the both of them are combined then it is called one-piece toilet. Since the tankless toilet has no tank, so they are one-piece toilet.
Bowl Shape: Generally, there are two types of bowl shape a. Round and b. Elongated. Round shape bowl are smaller than the elongated shape. So if you have less space or need to save space then you round shape bowl are more preparable. But Elongated shape bowl is more comfortable.
MaP Score: This score means how much solid waste can pull out through the trapway. Normally 500g MaP score is enough for big stool and 1000g is the highest score. If the MaP score is increasing then the probability of clogging will be decreasing.
Dual flush or Single flush: If the flush button has two option then it is called dual flush and if there is only one option then it is called single flush. Dual flush has an advantage that the user can use less water when he want to flush liquid and for solid waste user can use more water.
Rough-in: One of the important part of any kind of toilet. Rough-in means the distance from back wall to toilet flange center.
Gallon Per Flush: How mush water need for per flush. For liquid 0.8 gallons water is enough and for solid 1.28 gallons. Some toilets need more water then the 1.28 gallons for solid waste. Mounted Type: There are two type of mount a. Wall mount and b. Floor mount. Generally wall mount toilet are more expensive then floor mount toilet. The installation process of the wall mount toilet is difficult and expensive.
Review
1. Toto MS920CEMFG#01 Washlet with Integrated Toilet
Toto MS920CEMFG#01 Toilet has 3D Tornado Flush, it has three nozzles which are so powerful and can create a powerful centrifugal rinsing action and keep the bowl clean. To flush the bowl it needs 0.9 gallons for partial and 1.28 gallons for solid.
The toilet has tons of features, Auto open and close lid, it operates by remote or automatically. You don't need to touch the lid. Auto flush is also another great feature, after the use, the toilet automatically flushes itself.
What we like
What to consider
2. WOODBRIDGE B0960S WHITE Intelligent Smart Toilet
Woodbridge B0960S intelligent smart one-piece toilet comes with soothing night light, deodorizing, elongated seat, adjustable warm water temperature, multifunction remote control, and pulsating back-and-forth massage nozzle. For the lady and rear bidet, settings are continuing with custom heated hot air drying and maximizing personal hygiene that reduces the use of toilet paper.
The toilet uses a powerful air filter to deodar the air around the toilet. To filter the air around the toilet, the toilet uses an ionized carbon filter. This filter eliminates the odors. The toilet has a dual flush system, for partial flush, it needs 1 gallon and for solid, it needs 1.6 gallons per flush. It seems that the water consumption is high but on average it needs only 1.28 gallons per flush.
What we like
What to consider
3. HOROW Heated Toilet
HOROW Heated toilet has Pre-wet technology, this technology prevents the waste to stick on the bowl surface by spraying the Microcrystal. The combination of the Microcrystal and pre-wet reduce the water consumption to clean the toilet bowl.
The toilet has silver ions that provide a healthy toilet environment. The microcrystalline glazing technology prevents the adhesion of dirt, ensures easy cleaning, and ensures smooth glaze. The most amazing feature of the toilet is 2000 times Blackout Flushing during the power failure by the built-in battery.
What we like
What to consider
4. American Standard 2548A100.020 Height Elongated Low-Profile Toilet
American Standard 2548A100020 is a Studio S Right Low-profile toilet and the toilet seat is also included. The design of the toilet is tankless and sleek. It has PowerFlo flushing technology, this flushing technology is a water-saving technology. The technology uses water and air to flush the toilet and this process accomplishes quietly and quickly.
The MaP score of the toile is 1000g, so the toilet can easily clean the big stool. The concealed trapway provides a less utilitarian and smoother appearance. The discharge passageway hides from view by a built-in skirt.
What we like
What to consider
Related Article: 5 Best Toilet for Big Stools of 2022
5. Kohler K-5401-PA-0 Veil Comfort Height Skirted One-Piece
Kohler K5401PA0 Veil toilet is a streamlined, compact one-piece intelligent toilet and it has also integrated personal cleansing. The bowl shape is elongated, so it added extra comfort. The toilet seat height is chair-height, so the user feels comfortable when they are sitting down and standing up.
The toilet has huge amazing features, among them a self-cleaning function that automatically cleans the toilet bowl, users don't need the flush the toilet. After the flush, the toilet uses UV light. The nozzle provides warm water for rear and front wash.
What we like
What to consider
Read More: Best one piece bathtub shower combo 2022
How we select thise products
Tankless toilet is a space-saving toilet but it is little bit hard to install and detached. So I selected that tankless toilet that is manufactured by the reliable company. These has also various feature like soft-close, compact design, wair-air, chair height seat, water saving, etc. I checked the customers review more than 2000, where most of them mention these toilet.
Best one for you from our viewpoint from listed products
After going through this article, we are sure that you have got some information about the best tankless toilet. We have shortlisted the best tankless toilets for you. You can choose anyone from the list of best tankless toilet. These toilets will provide you a better experience. We hope that you really enjoyed reading our article. If you want to learn more about tankless toilet, you can contact us anytime.