Toto Entrada vs Drake: Check Important Facts – Don't Waste Money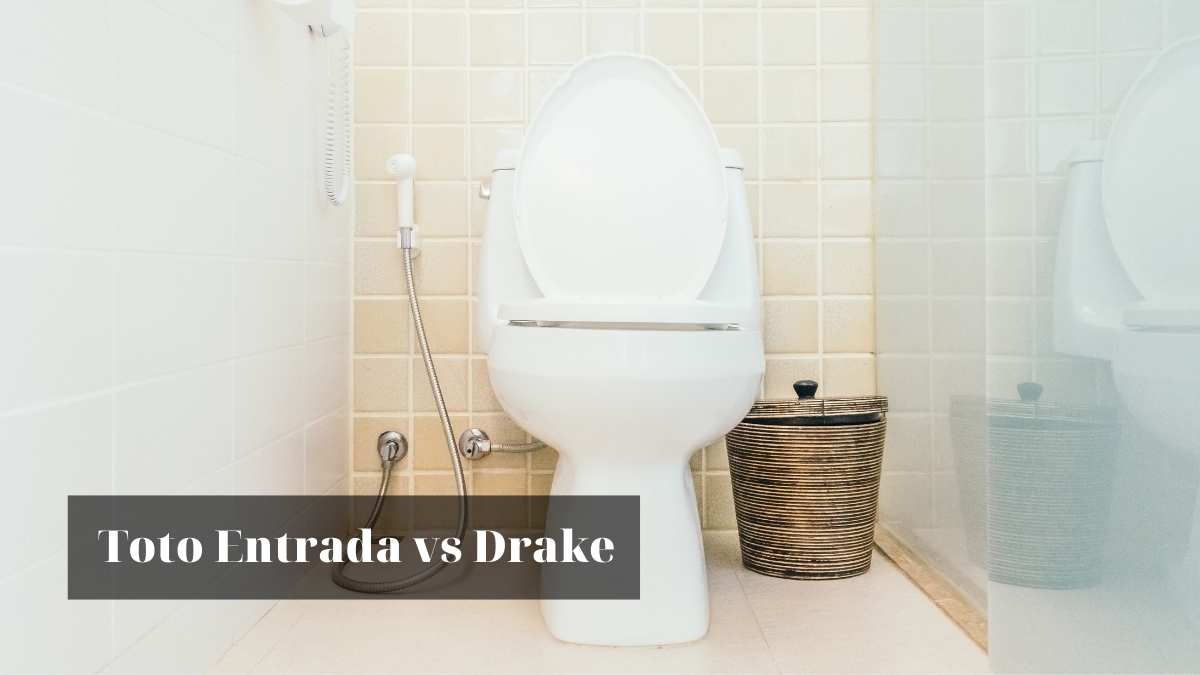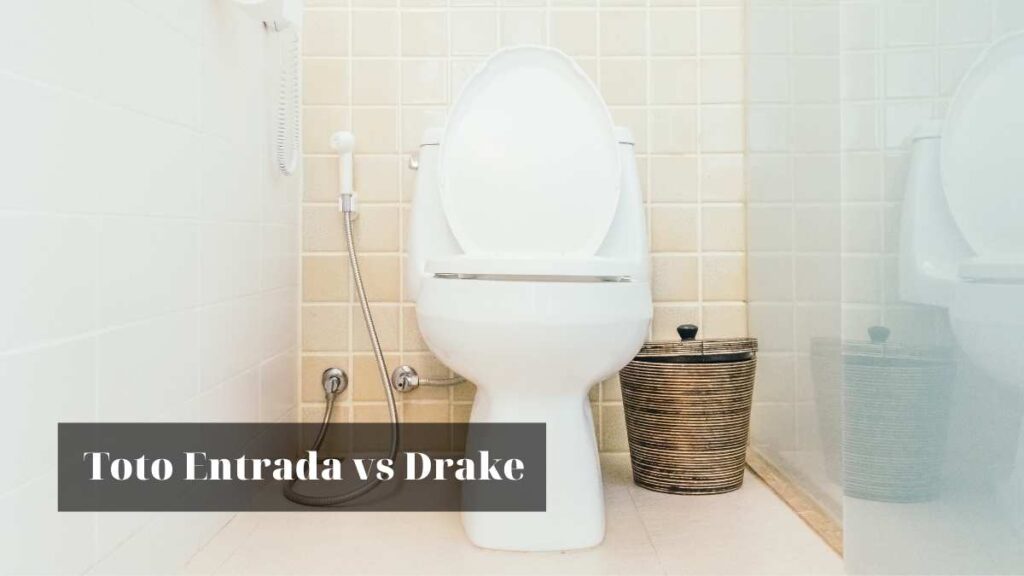 TOTO Ltd. is a Japanese company and Japanese is famous for their technology. TOTO is also famous for its advanced technology. The manufacturer implements various types of advanced technology so the user feels ultimate comfort at a reasonable price. For this, TOTO is considered one of the best companies for Toilet and Plumbing Accessories.
Entrada and Drake are the famous lines of the TOTO. Sometimes buyers are confused to pick up one between TOTO Entrada and TOTO Drake because both of them have some unique features. Now we are going to compare TOTO Entrada vs Drake.
Area of Comparison
Water Consumption: Among the various indicators, Water Consumption is considered a positive indicator. If the toilet needs less water per flush then it has more plus points than others. Entrada is ahead of Drake in this category. Per flush Entrada Toilet needs only 1.28 gallons of water.
MaP Score: This feature indicates how much solid waste can be washed out from the toilet bowl. If the score is high then the toilet can wash out more solid waste. Generally, 500g MaP score toilet is enough but more is better. The highest score is 1000g. In this case, both of them are the same.
Flush Valve: When the user flushes the toilet, the tank releases the water through flush valve, if the flush valve diameter is big then it can release a big amount of water at time that helps to clean the bowl surface spot and wash out the bowl waste. Here both of them have same size flush valve.
Certification Form: There are several institutions that check the quality of the product. They have some rules that are useful for the users and environment. If the manufacturer meets all of the rules then the institution provides their certificate. In this case, Entrada has more certifications than Darke.
Flushing System: How to toilet tank release the water is known as Flushing System or Flushing Technology. Entrada Toilet has E-Max flushing technology. With this technology, toilet can create a powerful and consistent flush. For this, the manufacturer designed an extra-large siphon jet and 3" wide flush valve so that the toilet can clean the stool using only 1.28 gallons of water.
E-Max flush is also quiet flush and Clean Shutoff at any water pressure. On the other hand, most of the Darke Toilet uses Gravity Flush Technology, which is less powerful than the E-Max flush system and it also needs up to 1.6 gallons of water. But most Darke toilet has dual flush system where user has options to use less for liquid waste.
Outlook: It is a common matter, but if you are beauty conscious then it is a big matter. Among both of them, Darke is older than the Entrada but Darke is more beautiful. Yeah, Entrada not look bad, it is just a simple outlook design.
Installation: Both of them are floor-mounted toilets. Generally, floor mounted toilet is easy to install, the owner can do it. Among them, Entrada is a little bit easy to install and it is fast. But to install Darke, the owner doesn't need to hire any plumber.
TOTO Entrada Two-Piece Elongated
TOTO Entrada
Specification
Color: Cotton White
Item Dimensions: 15 x 15 x 15 inches
Brand: TOTO
Flushing System: E-Max
Rough-in: 12-inch
Key Features
The toilet has E-Max flushing system, which is very powerful but quiet. It can wash out the stool and keep clean the toilet bowl from scale and other spots. Per flush, it needs only 1.28 gallons of water. But the manufacturer doesn't provide a toilet seat with it. The toilet is ADA, CALGreen, WaterSense, and CEC compliant.
TOTO Drake Two-Piece Elongated
TOTO Drake
Specification
Color: Cotton White
Item Dimensions: 28.38 x 17.19 x 30.13 inches
Material: Ceramic
Brand: TOTO
Installation Method: Floor Mounted
Key Features
The toilet is rimless so the scale can't deposit on bowl. Universal height ensures that it is easy to sit down and stand up. Advanced clean technology ensures that the toilet is always hygienic. The manufacturer uses the tornado flush system for this toilet which creates 360-degree cleaning and wipe up all spots on the bowl. It has a large water spot which ensures that where waste can't smear on the bowl.
How to choose the best toilet for you
Rough-in
Before you choose any toilet first ensure the rough-in. The distance between the back wall and the center of the outlet hole is called rough-in.
Dual Flush
If the toilet has a dual flush system then it is a plus point. It is designed to save water, generally, to wash out the liquid waste, toilet needs less water. But when the toilet has a single flush system then it uses same amount of water for both liquid and solid waste. So, it is a smart choice, if the toilet has dual flush system.
Bowl Shape
Elongated bowl shape is always more comfortable than the round bowl. But elongated bowl needs more space than the round bowl. So if there is short of space then the round bowl toilet will be preferable.
Mounted Type
There are two types of the mounting system a. Floor Mount and b. Wall Mount. Floor mount is easy to install. Users can install it. On the other hand, a wall mount toilet is difficult to install. To install it, owner needs to hire a professional plumber because to install it, plumber needs to cut the back wall and there are so many difficult tasks. Normally, the wall mount toilets are expensive and it also expensive to install. But it is a space saver and looks more elegant.
Water consumption
Old model toilets need more water to clean the toilet bowl, about 1.6 gallons of water. But most modern toilet needs only 1.28 gallons, if the toilet has dual flush system then user can use 0.8 gallons of water for liquid water.
How we select these products
When our team selects any product before that our team checks the product's all technical issues. If the product pass then collects reviews from the real users, here our team collects more than 1700 reviews. After that, we analyzed the data very carefully and make a final list. Our team follows the same procedure mentioned above.